Parts Search
Shop by Parts Breakdown
Browse
MAC/MAT Articulated Truck Tank Structure
While Tanks Might Look Similar On The Outside-It′s What′s Inside That Counts!

Our M.A.S.S. (Mega Anti Surge System) baffling provides the most stable, lowest profile, and longest-life tank on the market today. Tractor chassis life is improved and maintenance decreased because our tanks are engineered in collaboration with the prime mover to match their ROPS, braking and chassis load ratings. Mega tanks are designed with safety, performance and durability in mind. Provide loading of the chassis endures load stability, standard machine handling and long chassis service life.

Mega tanks feature a elliptical tank design combined with a proprietary baffling system that minimizes the effects of surging water while maximizing tank longevity. The tank mounting system utilizes line-bored rear pin mounts and flexible clamp front mounts that require no welding making tank installation and removal simple.
---
18,925 liters/5,000 gallon and 22,710 liters/6,000 gallon Tank Structure
---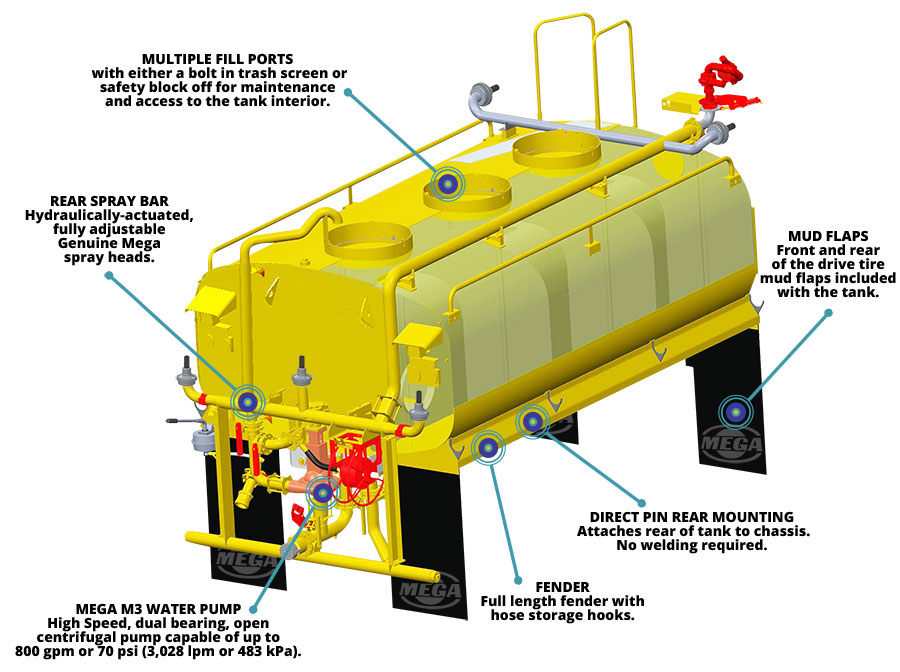 ---
26,495 liters/7,000 gallon, 30,280 liters/8,000 gallon & 34,065 liters/9,000 gallon Tank Structure
---