Parts Search
Shop by Parts Breakdown
Browse
Main Parts Of A Water Cannon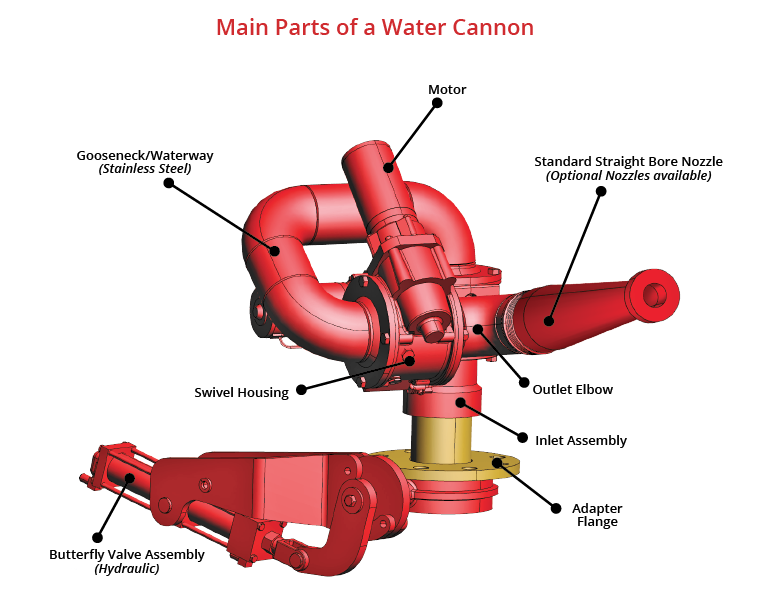 NOTE: Butterfly Valves sold seperately.
FEATURES

BENEFITS

Stainless Steel Waterway
Long life in harsh waters.
Large Polymer Bearings
No ball bearings. Improved service life. Easily re-buildable swivel joints.
2.5 inch Diameter Waterway
Perfectly matched with Mega high performance pumps for long distance water stream shots.
2.5 inch NFT Nozzle Adapter
Plug and play application of adjustable nozzles, stream straighteners,
and foam eduction equipment.
Electric or Hydraulic Motor Drives
Can be adapted to any water tanker application.
---