Parts Search
Shop by Parts Breakdown
Browse
Your Mega Product Support Team
We Reach Out Globally to Take Care of You
At Mega we understand that our products will be used in a wide variety of applications and environments. Our product support specialists and sales representatives are highly-qualified experts with years, sometimes decades, of experience in the field, and are willing to spend time with each and every individual client to determine how Mega can best fulfill your specific needs.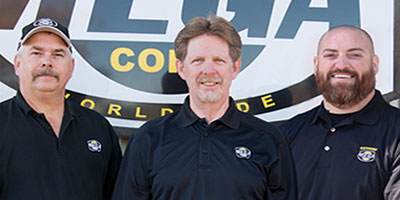 The Mega product support team takes pride in providing superior quality equipment and expert service. We provide full-time technical support including parts sales, on-site field assistance, and after-hours emergency parts service 7 days.
Working Hours

Monday-Friday 7am-5:00 pm
Office 505.345.2661
U.S. 1.800.345.8889

After Hours & Weekend

505.506.1806

Questions?
---
MEGA TECHNICAL MANUAL LIBRARY

Mega offers a full-line of publications for its products including operator, service, parts and maintenance manuals as well as installation guides and schematics where applicable. Our goal is to provide our customers with literature and training tools to facilitate the servicing of our product line. If you would like printed copies of our Technical Manuals please contact parts sales @ 1-800-345-8889. Click below to access our technical manual directory.

---

MEGA PARTS AND ONLINE ORDERING

In order to better support our products, Mega offers parts for purchase either online or by phone. Customers can browse through approximately 700 of our most commonly-ordered parts online and place orders using both PO's and credit cards. Pricing on the web, including any applicable discounts and shipping, will be the same as if the order were placed via telephone.

Online Parts Sales »
Mega Component and Performance Parts Page »

---

MEGA KITS-THE IDEAL SOLUTION

Wherever you are in the world, we're here to ensure you get the support you need. When you need to add, replace, or upgrade your system, Mega's kits are the ideal solution. All of our kits come with complete installation instructions and our legendary product and customer support that Mega is known for. Please call Mega part sales at 505-345-2661 for any questions.

---

MEGA WARRANTY

Mega protects your investment by providing a full one year warranty with unlimited hours against defects in materials and workmanship. Mega's product support team provides full-time technical support including online parts sales which includes an after-hours emergency parts service, on-site field assistance & training. Mega product support is available 24 hours a day, seven days a week!

---

PIB-PRODUCT INFORMATION BULLETINS

Stay informed of all the latest updates and changes that affect our products through our Product Information Bulletins (PIB). Here you will find product updates, changes and new product announcements keeping to our commitment to keeping customers updated on our products.

Product Information Bulletin Directory »

---

FSB-FIELD SERVICE BULLETINS

The Field Service Bulletin- (FSB) are designed to inform customers of updates and potential equipment issues specific to the MEGA equipment and applications.