Welcome
For over 40 years, Mega has been manufacturing premium products for specialty haulage use in construction and mining applications around the world.

Mega maintains a complete inventory of repair and maintenance parts for all of its products including parts, accessory kits, and support packages for immediate shipment.
Current Events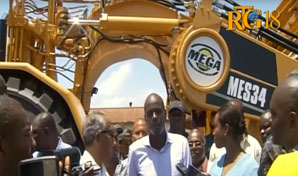 New Features!
Mega MPT12 stand tanks are now available with several new features.